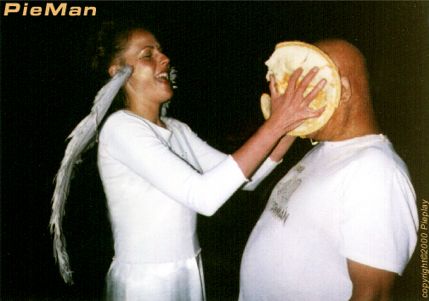 Pied By An Angel • Castro Street Party, S.F.
October 31st 2000


Read archival newspaper clippings of PieMan!
See the earliest known picture of Mike pied!
Check out another photo of PieMan in pie-formance!
Click here for a very early pie rap from the PieMan!
Click to ex-pie-rience the PieMan do pie rap in 1993!
See a piece of a Pie Show from 1993!
"Pie-berspace" copyright © 2000 PiePlay